Don A.Hampton, M.A., LMT.
All massage sessions with Don, Veronica, Julio, Joy, Shane, Denise, Karen, Jennifer, Tammy & Claudia are located single story building at 12915 Jones Maltsberger Road, Suite #201.


Hampton Bodywerks is a Healthcare provider for Healthways Network and for all clients who have the following health insurance policies will receive a 20% discount. You don't need a doctor's order to get a massage.

(1). Aetna EAP

(2). Aetna (National)

(3). Coverdell (National)

(4) Humana(National)

Just to name a few, please visit to www.wholehealth.com for the entire list.

Groupon Customers are not eligble for the Health Insurance discount until their vouchers are redeemed.

Reminder:
Please do not bring children of any age along with a sitter to the massage session. Daycare isn't provided and Hampton Bodywerks wants each client to enjoy their massage session in a peaceful environment.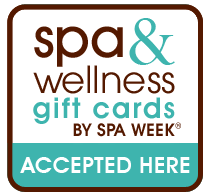 <script type='text/javascript' src='https://app.l
(210) 401-5116 office
(210) 612-1227 office
12915 Jones Maltsberger Road
Suite # 201
San Antonio, TX 78247